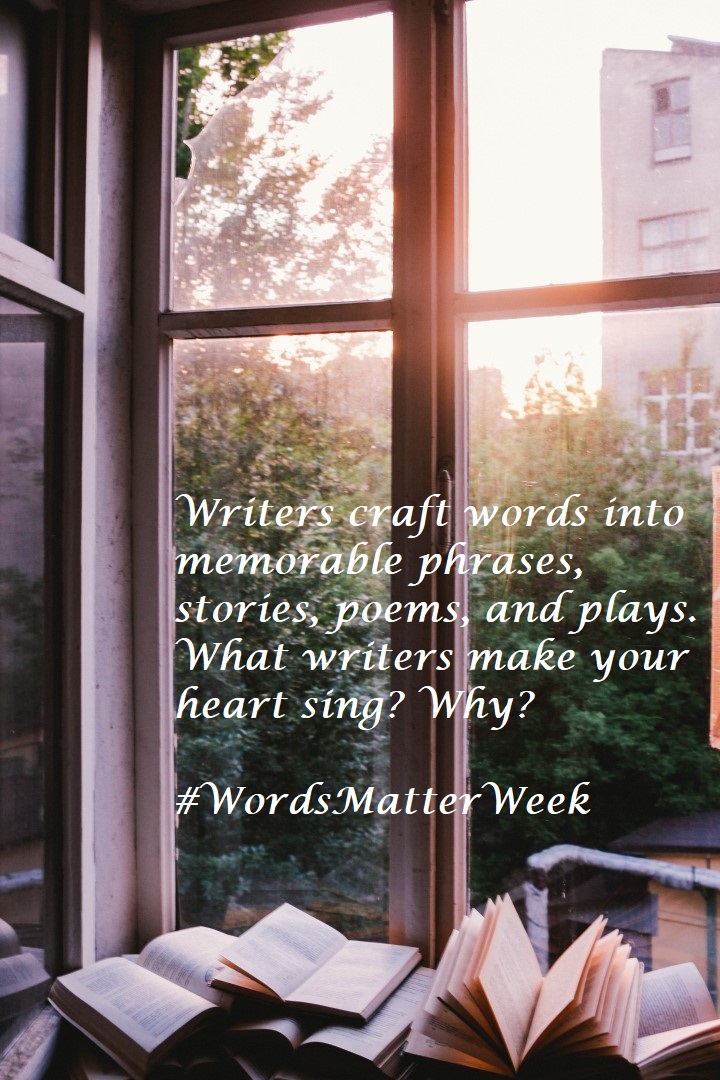 Writing Prompt: Writers craft words into memorable phrases, stories, poems, and plays. What writers make your heart sing? Why?
We at NAIWE have an eclectic taste, with every member receiving at least one vote for their writing style making our hearts sing, and we enjoy reading the posts members put on their NAIWE blog. It helps us to get to know our members better and to look for more ways to help them develop their writing careers. Thus, the writers who stand out the most are the members who regularly post on their NAIWE blog and inspire us so much that we want to learn more from them.
Interested in participating in the NAIWE writing challenge? Each day we will post a question. Respond to the question on your blog or social media page (be sure to include #WordsMatterWeek in your response), and then link back to it in the comments of the corresponding article on the NAIWE blog. For each challenge you respond to, you will receive one entry (and a bonus entry for each response written on your NAIWE blog). At the end of the week, we will have a drawing, and one person will win a fabulous prize, along with a mention and link in the next newsletter.
Post in the comments below with a link to your response to today's question.