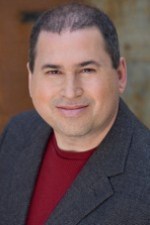 We wanted to get to know Greg Smith (NAIWE's Agile Writing Expert) better, so last month we sat down with him. Here is what he shared with us.
Do you offer any marketing ploys unique to a story line with a villain?
Creating a unique villain, one that is compelling, will make your novel more interesting–perhaps even more-so than creating an interesting hero. You see, your hero can only be as strong as your villain. If you have a weak villain, he is easy to defeat–and so your hero doesn't have much to fight against. But create a strong villain–one that is even stronger than your hero–then the villain's defeat is even more powerful.
Can you suggest some advertising websites that cater to a villain in the story line?
One great website–not just for villains–but for anything having to do with stories is TV Tropes. You'll find a vast encyclopedia dedicated to all the tropes, symbols, devices, and stereotypes used in fiction. Also, check out BookBub to create an instant media presence for your book. It's advertised as a site for readers, but they will advertise your book to thousands of readers on their list as well.
Belonging to an association is key for all freelancers. What associations do you recommend and why?
Of course, NAIWE is a great start. The Independent Book Publishers Association is a super organization for self-published authors. And if you haven't already, check out Publisher's Weekly. Get on their mailing list to keep abreast of everything going on in the publishing industry. I was one of the first in my circle to know of a Barnes & Nobles sale and alerted all my followers to the demise of the Romance Writers of America, thanks to Publisher's Weekly.
__________
You've probably heard of Joseph Campbell's "Hero's Journey." This is the time-worn pattern of stories that dates to antiquity. But as every story must have a hero (or protagonist), there must also be a villain (or antagonist). In this hour-long webinar, Greg Smith will review the Hero's Journey, then lay out the Villain's Journey—its similarities and differences. Greg will describe why you need an oppositional character (who is not always villainous) and how a villain becomes a villain. Greg will also describe the pitfalls of creating the "pure evil" villain and how to avoid a weak villain. Tune in and learn how to craft "The Villain's Journey."
You can join in this conversation on January 23, at 8 pm eastern, when NAIWE will host a discussion on the importance of a strong villain.
The cost for NAIWE members is only $10! Non-members can join for $30. To register for this webinar, send an email with your name and telephone number and an invoice will be sent to you for the amount owed.