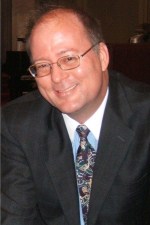 We wanted to get to know Mark Allen (NAIWE's AP Stylebook Expert) better, so last month we sat down with him. Here is what he shared with us.
Does this edition have more changes than in past editions?
There are fewer changes this time around and not as many big changes as we've had in the past. The AP Stylebook editors want their usage advice to reflect what's going on in the world, and sometimes that means changing long-standing quirks to reflect reality. Changing the way things have always been done is what causes an uproar each year on social media, as with accepting "over" for numerical differences in 2018.
For 2020, there are many significant changes that didn't cause a stir on Twitter. Some of the changes come in the area of conscious language and dehumanizing terms: gender neutrality, older adults, sexual harassment and sexual misconduct, disabilities and addiction, homelessness. I count 83 new entries and 69 updated entries for this edition.
Did the COVID-19 pandemic play any part in what was changed?
The thing AP Stylebook does better than other reference sources is keep up with the news of the day. The coronaviruses entry was added online on February 3 and expanded to 368 words for the print edition. The Stylebook has had usage advice on pandemic since 2007, and the editors saw no need to update it.
What change were you most surprised to see?
The most surprising change was not a new entry but a business decision to publish the book in physical form every two years instead of every year. That was surprising because physical books still tend to make more money than online subscriptions, but there are many reasons that the online edition is superior. Some other surprises came in updates to entries that had only recently being updated, proving if nothing else that the editors of the AP Stylebook are listening to feedback.
———-
Changes are plentiful if not dramatic in this year's Associated Press Stylebook, published in May. The growing reference tome offers advice on gender-neutral language and language dealing with sexual assault. It cautions against the "senior citizen" label. And it says "mistress" is not a very useful term. AP Stylebook Expert Mark Allen will run down all the updates in the new edition and talk about moves away from the paper book and toward doing more online.
You can join in this conversation on June 29, at 7 pm eastern, when NAIWE will host a discussion on the 2020 updates of the AP Stylebook. The cost for NAIWE members is only $10! Non-members can join for $30. Register today!