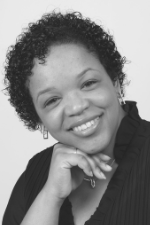 We wanted to get to know Tina Glasneck (NAIWE's Book Promotions Expert) better, so last month we sat down with her. Here is what she shared with us.
What is one thing that you learned about your craft the hard way, and what benefits have you received from it? Can these benefits be broadened to include book promotions?
The most important thing to recognize for one's craft is that of identifying the target audience, as a book is not written for everyone. It must have a specific audience in mind. Genres, of course, are there to assist readers in locating books that they like. Often, there are specific tropes that are used in the genre.
For example, romance requires a happy for now or happily-ever-after ending. If it does not meet that standard, then it cannot be classified as a romance. If it will be advertised as a romance, the genre tropes and requirements are something to keep in mind when it comes to crafting the novel, as well as the later marketing of it.
What has been your most rewarding book promotions avenue, and how was it rewarding? Self? Monetary? Clients?
I believe that the best thing an author can do is grow their newsletter, and that growth is from where most of my success continues to come.
It is through my newsletter that I can create relationships with my readers, who frequently will then share news of my books with their circle of friends. All other promotion has its uses, but for long-term growth, the newsletter is the best way to continue to grow it.
What do you associate with book promotions?
Book promotion is when the goal is to promote or make an audience aware of a particular book. This can include, but is not limited to
paid ads (like Facebook, Amazon, and BookBub ads)
paid newsletter ads (These are ads in book newsletters. Note: some are genre-specific.)
newsletter swaps (when authors share the news of a different author's book to their audience)
free or cost-efficient promo (posting in Facebook groups, blogging, guest blogging, multi-author book fairs, tweeting, using social media to push the book without paying, creating a perma-free book to drive sales to other books in a series, creating a lead magnet to get new readers to sign up for your newsletter, etc.).
Paying for expensive book promotion only makes sense if one has more than one book in a series, or other books available that a reader can purchase. Book promotion is to advertise and to make readers aware of a product. It is best to use cheaper options, all within one's author budget before one launches the more advanced ad campaigns.
———-
Are you struggling with what you can do to make your books a success? Are you overwhelmed with what you need to do to get eyes on your latest book-baby? Join USA Today bestselling author Tina Glasneck as she gives practical advice on what you can apply to your writing career to find readers and gain success. This webinar will dig into the basics and provide practical tips that you can implement right away to start you on your successful author journey.
You can join in this conversation on September 24, at 8 pm eastern, when NAIWE will host a discussion on finding readers to gain success. The cost for NAIWE members is only $10! Non-members can join for $30. Register today!