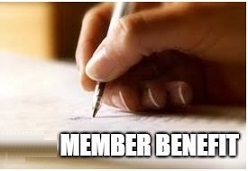 The Member's Library provides articles written by current and former members of our Board of Experts on many industry-related topics to help your business grow faster than ever before. Topics include
What to charge
Why you need a marketing plan
Power proofreading
Low-cost marketing ideas that can build your business
How to work with editors
Why you may want to work with a business coach
And many more!
Visit the NAIWE website to see all of the member benefits.