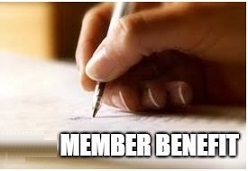 Member Benefit #32
The Institute of Professional Editors hosts a biennial conference, which is an exciting opportunity for editors and other publishing professionals, researchers, students, and associates from all across the world to connect, learn, and celebrate best practices in editing and publishing. In addition, IPEd offers training and webinars to improve your skills.
NAIWE members receive member pricing!
Visit the NAIWE website to see all of the member benefits.