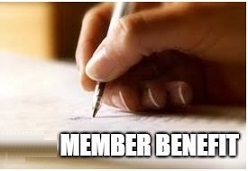 Each month, we feature a member of the NAIWE Board of Experts on a topic that is designed to help you grow in your field. Our experts are successful full-time publishing professionals, and they impart a lot of wisdom in an hour (or sometimes more).
Members attend at a discounted rate of $10 for each webinar. Nonmembers may register for individual webinars at $30 each. Just attending the classes without joining the association would add up to $360 for a year, so this is a benefit of great value.
Visit the NAIWE website to see all of the member benefits.