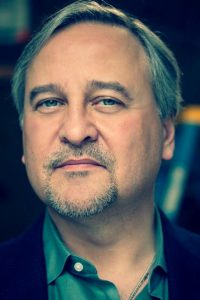 Today's podcast episode is a Member of the Month episode, where we get to know one of our fellow NAIWE members.
Our guest today is Alfred O'Neill.
A.E.S. O'Neill grew up going to private school paid for by a mobster father, rocks out to the Grateful Dead and Beethoven for inspiration, reads comics to never lose his inner-child, and disregards most of society's rules—except for the importance of decency, empathy and humanity. From a childhood marked by wiretaps, mob dinners, and FBI agents following his father, O'Neill learned to understand the complexities of love, crime, and human behavior that drives right and wrong. Despite all of his own life's more challenging lessons, O'Neill knows that love will always win.
Q: Please share a little of your professional history with our readers.
As a marketing executive, communication in all forms was crucial to developing and articulating conceptual ideas and strategies – and in the last decade or so, travel blogging, fiction, and poetry also honed those skills. But writing and a chameleon's ability with language for so many different audiences was a critical skill I was fortunate to have. I have written dozens of industry B2B articles, blogged for more than 15 years, and written a million presentations, dozens of public speeches, poems, and now novels. The influence of my working on a vaccine during the pandemic made extrapolating what could happen with Covid a few years out; l made it a mundane everyday danger and how we would adjust.
I tried to create a side career to be a travel writer because my wife and I were traveling to so many fascinating and magical places – like the New Years' private Golden Eagle train trip through central Europe ending in Vienna. The travel blog's motto was "Equal in praise and damnation." It was also an expression of how she inspired me: www.outspokentraveler.com. Life got in the way of that pursuit, though the years of blogging honed my voice.
Q: How and when did you make this business a reality?
The two LLCs are AESON Publishing for my novels and writings and HarbingerAssociates.net for marketing consulting, which involves a fair amount of writing. Every month, I refine the juggling act on how the latter pays for the former.
I am fortunate that my marketing network is good, but it takes a lot of work to chase any project. AESON Publishing is still in an early phase, with the marketing falling into place as I move to finish book 2 in the series, "Even Climate Change Can't Stop Love and Murder. Book 2, Paying the Price". Publishing LLC is in the marketing and writing phases of establishing my voice in the crowd.
Q: What's the most important lesson you've learned so far in your career?
Nothing is a straight line, so you need to be open, really open, to opportunities. Self-doubt can be a visitor, but not stay over, you have work to do. Always stop and recognize, in a humble and quiet way, your accomplishments. That is not Ego, it is healthy pride.
Q: Are you working on any personal writing projects at this time?
Number 2, in the 3-part romance crime thriller novel, "Even Climate Change Can't stop Love and Murder." Climate change is as evil and destructive as the bad guy white supremacists. Book one was "Even A Pandemic Can't Stop Love and Murder". www.evenapandemic.com
Ginger and Alby venture to Arizona. The road trip is wild and their Sedona escapades caught between love, bad guys and bad climate, flavored by their 1930's-style banter make the story more humorous and heartfelt.
Q: Are you working on any special projects you'd like to tell us about?
National Gallery of Kindness. A side hobby but personally important. In my lowest moments of grieving, I became attuned to the kindness of people and wanted to celebrate it. Gallery of Kindness is the Facebook page, it is me being part of a community.
Q: What are some of the teachers, books, or authors who have influenced your professional life in a positive way?
Having a mother as a psychologist, archetypes and human behavior have always been a fascination, and Jung is a big influence.
My favorite books in the genre that influenced me are Dashiell Hammett, especially the Continental Op. Also, the Swedish detective writer from the 1960s, Maj Stowell, who was brilliant on all levels.
Back to the archetypes: on an ongoing basis I am always re-reading sections of Ulysses by Homer and a wide range of modern poetry. Last, I dabble in the ancients – Suetonius, Caesar, Agricola, Livy, Plutarch, Thucydides, Herodotus, Pliny – I enjoy dipping into the history pool for how stories are told.
Q: As a seasoned professional, what advice would you offer someone who is just beginning a career?
Focus on two or three – no more – skills that match what you do best with what the market is looking for. We live in an age where nuance or a passion/specialty is appreciated.
Network endlessly but sincerely. Authenticity is what will make you memorable. Your personal brand will not succeed without a human side to it.
You can have a dream, but you do not need to start at the end result. You need to pave the road first to get there.
Q: What inspires you?
Besides my two children and a score of amazing people I am lucky to know? People I meet every day. Small interactions. Nature rules. Listening to the wind in the trees. A slow hike with a majesty all around. Rich experiences: The first bite of a great entrée. Being in love. Loving just Being. Waking up and saying "Hello World!" Always waiting for someone to yell back.
Art, paintings mostly. Love everything but true abstract.
Live classical music.
Poetry.
Q: How has your membership in NAIWE benefited you professionally?
Having just joined, the community aspects look very good.
Q: Is there anything else you'd like to share?
The world of language and the written word is one of the pinnacles of human achievement. How great we are all part of it.