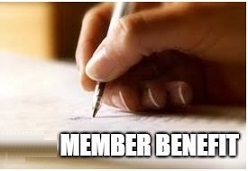 Member Benefit #37
Spoken Word Transcription Services allows authors the freedom to escape from sitting behind their keyboards. Spend your energies on the creative process and let Spoken Word handle the typing. Whether still in the notes-taking and brainstorming phase or ready to get your entire book typed out, record your content in audio or video format and let Spoken Word transcribe it to text.

NAIWE members receive 20% off transcription services!
Visit the NAIWE website to see all of the member benefits.