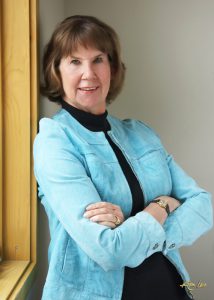 Today's podcast episode is a Member of the Month episode, where we get to know one of our fellow NAIWE members.
Our guest today is Charlene Dietz.
Charlene's professional career started as a teacher in elementary schools. Years later, she transferred to high school where she taught students with special needs and science. Dietz left public education to teach graduate students at a private college and later became an educational consultant for Houghton Mifflin Publishing. Charlene began writing, and since then her writings have received numerous awards, including those from Kirkus Reviews, Writer's Digest, International Book Awards, SouthWest Writers, and New Mexico-Arizona Book Awards.
Q: Please share a little of your professional history with our readers.
I have master's and bachelor's degrees obtained from University of New Mexico after I transferred from the University of Wyoming. I taught elementary and high school grades in the public school system before teaching college graduate-level courses at the Albuquerque Branch of the College of Santa Fe. I worked as an educational specialist for Houghton Mifflin Publishing (Houghton Mifflin Harcourt) traveling the United States and New Mexico providing educational in-services to administrators and teachers. During this time, I started writing award-winning short stories because one of my main assignments happened to be showing teachers how to teach writing in every classroom at every grade level.
Q: How and when did you make this business a reality?
After retiring as an educator, I decided I needed to up my game and start writing novels. My head filled with stories, but I really had no idea how to plot. By off chance, I had a New York editor agree to mentor me. Several years later, in 2016, my first novel, The Flapper, the Scientist, and the Saboteur, earned the coveted Kirkus Reviews starred review. Then my second book, The Flapper, the Impostor, and the Stalker, also garnered a starred review. Now I've written four books and decided I needed help with promotion, so I hired a publicist, Marcia Rosen.
Q: What's the most important lesson you've learned so far in your career?
Respect everyone. No matter who they are or what they do or how accomplished, everyone has a story and something worthwhile to share. We cheat ourselves of valuable life information if we're not open to know what happens with others.
Q: Are you working on any personal writing projects at this time?
I've completed my fourth book, a historical biography novel with a touch of mystery and suspense. This book became my greatest writing challenge to date. The Spinster, the Rebel, and the Governor, Margaret Brent: Pre-Colonial Maryland 1638–1648 required deep study of English history, geography, social mores, and common law of the times. I also had to have a deep-level of understanding about everything pre-colonial concerning Maryland, her land, people, hardships, customs, and her neighboring colonies. My publisher plans to have this book out early fall 2022. In the meantime, I've begun another biography about a most unusual woman here in the United States.
Q: Are you working on any special projects you'd like to tell us about?
My grandfather always said not to talk about future endeavors because the conversation would steal the energy from the project. Hmmm, maybe, maybe not. Imagine a strong-willed young woman in the 1920s who studied art at the Chicago Art Institute, then continued her education by painting murals in China, and constructing mosaics in the subways of Moscow. When she returns to the United States the New York Museum of Modern Art shows some of her work and sculptures. Fast forward to her midlife; she's now working with artist in Taos and Santa Fe. Next she's getting her doctorate in archeology in California and along with teaching, and flying, she becomes the curator for the Museum of Man in San Diego. I had to know more about this unique woman. This story is too good not to be told.
Q: What are some of the teachers, books, or authors who have influenced your professional life in a positive way?
People say they're voracious readers. I'm not. I'm a compulsive reader. Reading (books and audiobooks) has always been part of my life. As most authors, I grew up with a flashlight under the covers. I read everything from comic books to Hardy Boys, horse stories, O. Henry short stories, anything Viking, Shakespeare, Stevenson, Walter Scott, and devoured science fiction-fantasy tales. These all gave me a love of story. As a writer, Patricia Highsmith's writing fascinated me with her duplicity; Alice Hoffman's writings encouraged me to infuse something untouchable—magically questionable—within my stories; Naturally, O. Henry's writings insisted I must twist and turn throughout my stories when most unexpected. Michael Connelly's characters and plots, William Kent Kruger's scene settings, Frank Herbert's wild imagination . . . so many—too many to name. Yet, I must give the loudest shout of thanks to Peter Gelfan, the NY editor/author, who actually taught me how to write my stories in an engaging way for others to read.
Q: As a seasoned professional, what advice would you offer an independent writer or editor who is just beginning a career?
You have no better friend than revision. When you believe you've finished, go back and revise, again.
Only compete with yourself. Be the best you can be, and forget the others.
Cheer every success obtained by your friends and acquaintances. This takes nothing away from your own abilities, and someday you may need a cheer or two.
Q: What inspires you?
The unique, the unknown, the complicated, and something from the heart.
Q: How has your membership in NAIWE benefited you professionally?
Because of NAIWE, I've found a wonderful publicist, Marcia Rosen, and an intelligent editor, Leah Rubin. As a fairly new member, I look forward to uncovering even more benefits for authors.
Q: Is there anything else you'd like to share?
I appreciate NAIWE "having my back" in this whole process.