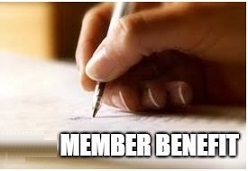 Member Benefit #42
Professional audiobook narrator Maya James works with the ACX platform, connected to Amazon and Audible, and can also meet the quality standards for other platforms such as iTunes. Maya is able to meet deadlines and ensure high-quality audio with the help of a very strong production team.

NAIWE members receive 20% off audiobook narration!
Visit the NAIWE website to see all of the member benefits.