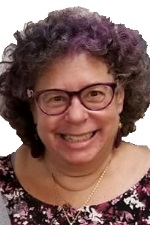 We wanted to get to know Ruth Thaler-Carter (NAIWE's Networking Expert) better, so last month we sat down with her. Here are some thoughts she shared with us.
What benefit of online networking can we count on in our businesses?
Online networking can create visibility that leads to new clients and projects that we can count on to sustain and grow our businesses, along with connections with colleagues who can provide advice, referrals, and shoulders to lean on.
How do we go about linking online platforms for networking purposes?
We can post versions of the same message or news to various platforms to expand the reach and impact of every networking effort and professional achievement.
Can we over-network?
When you're spending more time on networking than on working, and not seeing any benefits from those networking efforts, you might be over-networking. When networking feels like a demanding chore rather than an enjoyable activity, you've probably been doing too much.
——————
You can join in this conversation on September 27, at 7:00 pm eastern, when NAIWE will host a discussion on using online networking and more. The cost for NAIWE members is only $10! Nonmembers can join for $30. Register today!