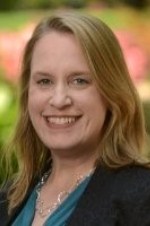 We wanted to get to know MJ Courchesne (NAIWE's Copyright & Permissions Expert) better, so last month we sat down with her. Here are some thoughts she shared with us.
How can one identify when content is AI generated?
This is still difficult to do. The best practices I have seen so far include running a manuscript (or content) through plagiarism software like ithenticate.com or other such tools. Other than that, a well-read human or editor is likely to catch non-sensical statements and grammatical errors that don't make sense. I'm sure the proper technology will be developed to make this easier.
Are AI and authors, and AI and editors competing for the same jobs?
I would say not. From what I have learned, authors and editors are generally using AI for ideation and some initial work. With that said, at the moment AI is not wholly replacing anyone.
We hear about all the negative news around AI and the publishing industry. Is there any positive news to share?
Of course. Publishers are looking at ways to make sure that the author's voice comes through, and that it is a human author. Importantly, the US Copyright Office has posted guidance that AI-generated materials cannot be copyrighted. As the human requirement is necessary for copyright, publishers are seeking ways to ensure they are not publishing wholly-AI generated materials. I do not see the industry becoming wholly AI very soon.
——————
Join us for this round-up of current issues surrounding artificial intelligence (AI) and the world of creative content. We'll review pending cases, as well as what the Copyright Office, publishers, creators, and some of the major associations representing creators and publishers have to say about generative AI. We'll also explore some language you might see in contracts going forward and review some tips, tricks, and tools that may serve you as we move into a future where AI-generated content becomes more ubiquitous.
You can join in this conversation on September 26, at 7:00 pm eastern, when NAIWE will host a discussion on artificial intelligence and author works. The cost for NAIWE members is only $10! Nonmembers can join for $30. Register today!
Mary Jo ("MJ") Courchesne is the owner and principal consultant of Gryphon Publishing Consulting. A publishing veteran with more than 20 years of experience in trade, academic, and direct-response publishing, she has spent nearly two decades specializing in licensing, subsidiary rights, and permissions. MJ is a frequent and polished presenter on licensing and copyright, instructing future publishing professionals in the George Washington University's Masters in Publishing program for the last 16 years. She currently serves on the Board of Experts for the National Association of Independent Writers and Editors, serves on the Advocacy Committee for the Independent Book Publishers Association, and holds memberships with the Book Industry Study Group and the Society of Children's Books Writers and Illustrators.