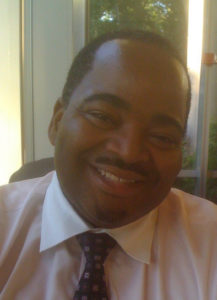 It is with great sadness that NAIWE shares with its members that Kajli Prince, our Tax Expert, died on October 22, 2022.
Prince had a passion for the NAIWE mission as an author of a bestselling book Knowledge for the Next Time. His desire to be more than a paying member of the association led him to take on the role of NAIWE's Tax Expert in 2020. In this role, Prince wrote informative articles and held interactive webinars. To any of you who participated in his webinars, you can attest that Prince was engaging and very knowledgeable as he possessed expertise in many areas. Even in the midst of a pandemic, his devotion to the publishing industry remained steadfast as he served our community well with his talents and skills.
Prince was a delight to be around. His love for people and God showed in the generous smile that lit up his face. Prince will be missed.
NAIWE extends its sincere condolences to his wife, Ronla Prince, and their children.
_____
KAJLI PRINCE
THE TAX EXPERT
Kajli Prince ("Prince") has over 20 years of experience in small business tax preparation; he is a senior tax analyst and small business certified tax professional in the Centreville, Virginia, Block Advisors office. As a self-published author, Prince holds a special appreciation for NAIWE and its members. One of his passions is sharing relevant information with people and showing them how best to use it for their benefit. Prince is a small business owner of 25 years, and his specialties include emerging currencies (e.g., virtual/crypto currencies), information technology, intellectual property, and investment real estate.