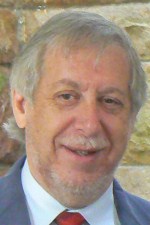 We wanted to get to know Robert Moskowitz (NAIWE's Professionalism Expert) better, so last month we sat down with him. Here are some things he shared.
What is one thing that you learned about your craft the hard way, and what benefits have you received from it? Can these benefits be broadened to include professionalism?
The most important thing I learned the hard way (I learned most things the easy way) is not to sign a contract indemnifying a publisher for "claims" against me—such as plagiarism or copyright infringement. "Claims" need not be proven in a court of law, and publishers are happy to make these "claims" go away by settling—which settlements come out of my pocket via the indemnification clause. I now insist on eliminating the word "claims" or including language that claims must be proven in a court of competent jurisdiction. I lose some work with this stance, but I avoid getting badly burned a second time.
I believe it's professional both to know about this wrinkle in contract language and to have the guts to insist on avoiding it, either by changing the contract or by refusing a dangerous contract. Part of professionalism, of course, is taking steps so you don't get hurt and so you live to work another day.
What has been your most rewarding professionalism technique, and how was it rewarding? Self? Monetary? Clients?
My most rewarding professionalism technique has been working strategically and tactically to increase my pay. I do this by calculating how much I need to earn from my work, by seeking out high-priced jobs, by avoiding low-priced jobs, by ratcheting up my rates with established clients, and—perhaps most important—by delivering work that is worthy of the rates I seek.
This has been rewarding both psychically (I feel good about myself and my work) and monetarily. I have been able to support a family, send my kids to school, and generally live well.
What do you associate with professionalism?
Professionalism is the distinction that separates wannabees from actual professional writers. It allows me to call myself a writer and not have to qualify that description with excuses or explanations. It means I have worked hard to be among the best at my craft and have succeeded. I can walk into any room and feel confident I am among the best or I am one of the best wordsmiths in there. It means I can accept almost any writing challenge without fear of inadequacy. It means when the going gets tough, I can gather my wits and my skills to get going. It means I have fulfilled my potential and made full use of my gift for writing. My professionalism is a source of pride and satisfaction.
_____
You can join in this conversation on June 22, at 3 pm eastern, when NAIWE will host a one-hour discussion on exercises to help you know yourself better, business lessons for the professional writer, opening the pipeline to your creativity, turning good ideas into finished material, and how to more fully trust your talent and your know-how.
Almost everyone can write. Heck, nearly every high school graduate can cobble together some words and call it writing. Some people can even earn a few bucks as a writer. But if you really want to pursue the writing life, you'll find you can do it only if you succeed at becoming a professional. Many years ago, I had a dream of writing professionally. I even got a job as a writer. But it was just a job. Two years later, after too many job interviews in which pretty much every 9-to-5-er I met expressed massive regret at having to give up their dream of writing in order to earn a living, I found myself undergoing a three-month epiphany that helped me transform and commit to the writing life. This webinar is informed by that transformation, as well as by my decades of successful professional writing. It will help you determine just how much "fire in the belly" you have around becoming a professional writer and will help you make the adjustments and develop the attributes you need to get there. We will leave the writing itself for another time and emphasize the professionalism involved in a successful professional writing career.
The cost for NAIWE members is only $10! To register, send an email with your name and telephone number.
Robert Moskowitz is an award-winning independent professional writer who has written and sold millions of words in just about every format over five decades. He instinctively sees the big pictures, breaks each one down into coherent slices, meaningfully prioritizes and sequences those slices, and then executes the tasks inherent in each slice in very productive ways. Put more simply, Robert knows how to succeed as an independent writer, covering all the bases from soliciting assignments to delivering polished work, from pricing jobs to budgeting and managing personal finances, from organizing a conducive office environment to establishing and following sensible guidelines regarding life, work, and productivity. Having done all this, and having paid attention to how he did it, Robert is now in a position to pass along what he knows to others.